Property Management Service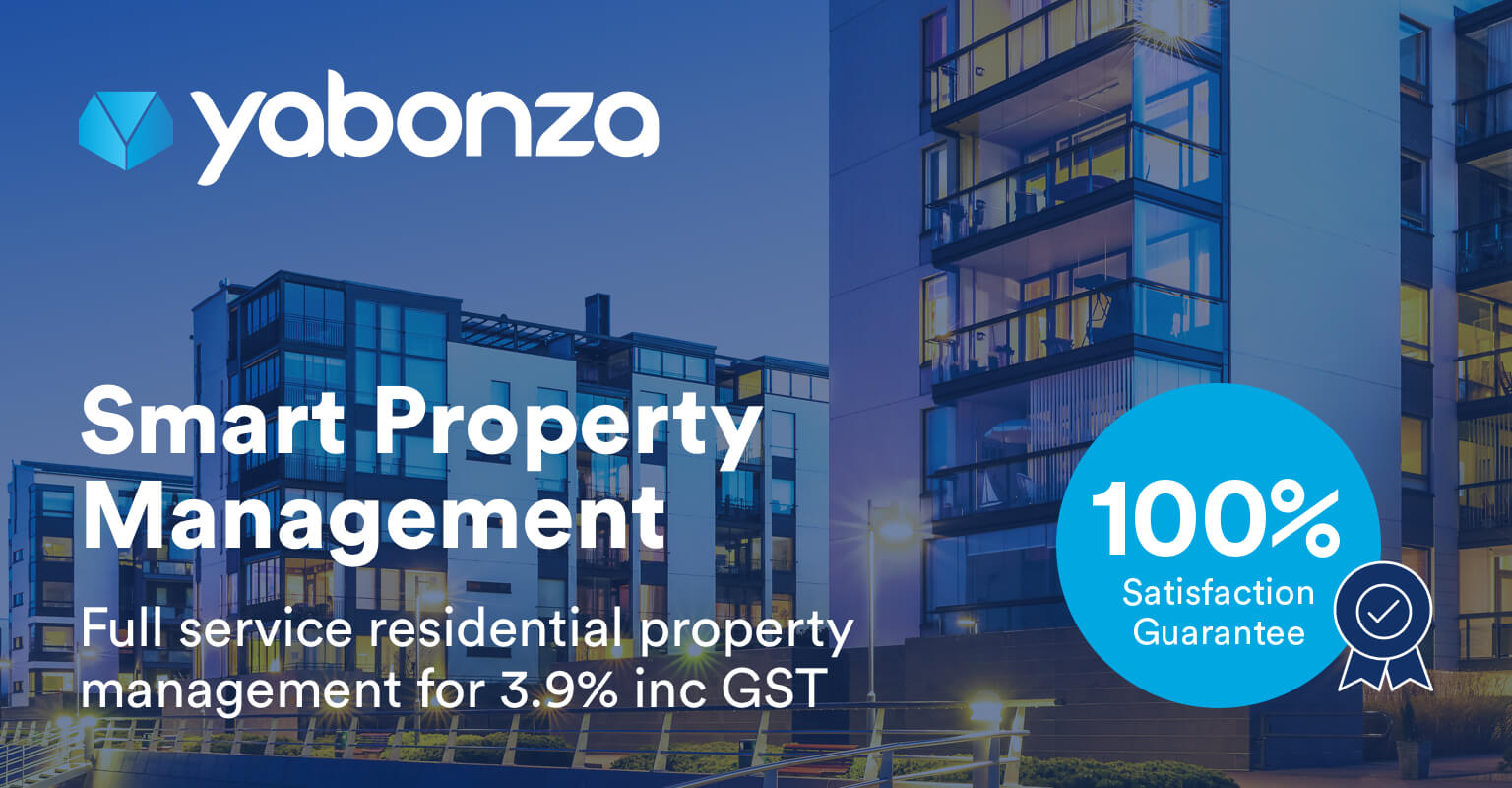 Smart Property Management Services
Do you often wonder how much value you are getting from your Property Manager? 
Have you ever wondered what all the extra fees are for? 
Now there is another solution. 
Yabonza is a Full Service, National Property Management Agency using technology to more efficiently manage your property portfolio. Yabonza manages your property as an asset, so, service, efficiency, and maximizing a portfolio's Return on Investment (ROI) are fundamental to their philosophy.
One dedicated point of contact across your portfolio.
Superior service that the traditional real estate model can't match.
Same-day rental payments for landlords.
Real-time owner and tenant platform for complete transparency.
The best part is yabonza has one of the lowest rates in the industry at 3.9% including GST and they can manage properties Australia wide. 
Yabonza Service Model
The combination of Asset Managers, Operations, local experts and the Yabonza technology platform allows us to provide the best service to our clients.
We use specialists for each function
Asset managers
Our asset managers look at the ROI of the property.
Operations team
The operations team looks after the daily management tasks
The yabonza platform
The platform takes care of the administration, accounting, and communication tasks
Local experts and partners
Our local experts and partners are our eyes and ears on the ground. They are specialists in their field, in their area.
One asset manager per landlord no matter where the portfolio is located across Australia.
Have a full portfolio view of a property portfolio.
Yabonza asset managers are supported by the platform and our Operations team to help keep your property running smoothly.
Always accessible and focused on your portfolio yield.

How we work – Smart Property Management
We are a team of banking, technology, and property service professionals who wanted to do property management right. That's why we built a full-service, national residential property agency using technology to more efficiently manage a property portfolio.
Yabonza manages your property as an asset, so, service, efficiency, and maximizing a portfolio Return on investment (ROI) is fundamental to our philosophy.
How we select tenants
Finding the right tenant is one of the most important things for a property's health. Yabonza takes this duty of care seriously and has created a full tenant scorecard based on:
Financial affordability screening

Income verification
12-month financial history

Identity verification

Credit referencing

12-month financial history

Previous rental history check

Property inspection and condition report history.
arrears checking.
Tenancy database check.
How your rent is paid
Landlords have full control of their own yabonza virtual bank account. Rent is paid the same day into the landlord's account so that you have access to your funds sooner.
How we enforce on-time payments
Unlike traditional agencies, yabonza proactively manages the payments of rent. We understand the importance of timely payments so, our platform automatically sends upcoming rental and arrears notifications informed by state-based legislation, plus your dedicated Asset Manager is on hand to liaise directly with the tenants should the need arise.
Repairs and Maintenance
yabonza's intuitive platform allows for complete, real-time visibility of all repairs and maintenance requests raised by your tenants and best of all works quickly with Fix it Faster to find qualified service providers who are nearby, available and ready to work.
If you have specific tradespeople that you are used to working with, have them sign up to Fix it Faster and they can be favorited to respond to your tenant's repairs and maintenance requests.
We recognize that not all issues raised will require professional trades, so, we've included options for strata and DIY services.
Routine Inspections, Open Homes and what to expect
As a landlord with yabonza you can expect:
One dedicated asset manager across your portfolio.

Twice annual routine property inspections (four in the case of Western Australia)

Outgoing property condition report

In-going condition reports for every new lease.

Direct payments of property utilities – water, council rates, etc
Open Homes
Open house inspections are conducted by local, certified real estate professionals.

For lease sign outside your property.

Advertising on national property sites – domain.com.au, rent.com.au, real-estate online and gumtree.

Tenancy agreement preparation and signing.
How and when we communicate with landlords
Our commitment to efficiency and transparency means that we've built the yabonza platform to give landlords an interactive real-time view of their property portfolio.  Therefore landlords access the platform on any device (mobile, tablet, or desktop) for real-time data on their properties. The yabonza platform uses in-app notifications, emails, and texts to notify landlords of rental payments made, statements ready, repairs and maintenance developments lease extensions, and inspection and condition reports.
Outside of the platform landlords have a dedicated asset manager to who they can speak at any time. For example, your Asset Manager will welcome you into the yabonza family and provide you with regular updates on how to improve your return on investment.
---